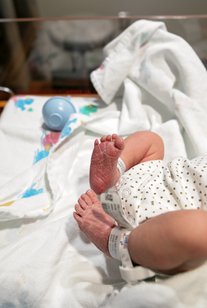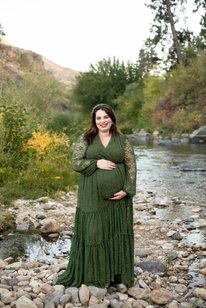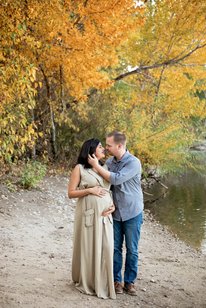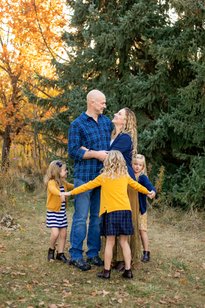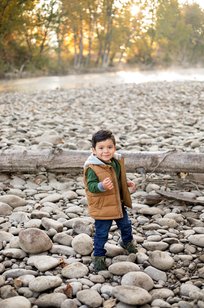 This session highlights the family and/or couple's joys as they wait to meet the newest addition. There will be emphasis on lifestyle imagery with a few traditional portraits! At the end of the session right at sunset there is an option to use a few of the many maternity gowns offered in my "client closet" for a fun and beautiful way to document the special bond between a mother and her growing baby.
One hour session time
Access to client maternity closet
20 fully edited images via online gallery
Professional print credit

Special session credit when booked with other sessions
Be comfortable while I come to you! This is for an in-home, relaxed newborn session capturing the first bonding moments of the immidiate family days to a few weeks after baby is born. This will be in your familiar enviroment and tell a little story of what life is like in this new adventure so far. Often times we can do small day to day activities during the session. This sesssion has the possibility to take place outdoors if weather permits. Baby is the boss and sets the pace of the session. After booking an in home lifestyle prep guide will be emailed over along with a questionnaire to make this session perfectly tailored for your family.
1-2 hour session time
25+ edited images via online gallery
Professional print credit
Special session credit when booked with other sessions
Film add ons available
Session Fees inlcude all the below mentioned items and services. A retainer fee and contract signature is needed at booking. This fee covers the cost for planning and any materials needed for your session. You will receive a fully edited online gallery 2-4 weeks after your session date to view, download your digital images and order printed products with your complimentary print credit that comes with each session. Payment plans are available. Please check the Contact Me page for general availability.
Let your loved ones support you, be in the moment with you and hold your hand while I professionally capture your labor, birth, and the first moments you and your family meet your new little baby. This session is all inclusive and will come with a protected online gallery, beautifully edited images and a print credit. This is an unforgetable time and with an experienced photographer on your team these big moments that occur so quickly will be professionally frozen in time forever
No one ever regrets having a birth photographer but many regret not having one!
In person consultation
Coverage from active labor to hours after baby is born
On call for your birth (4+ weeks)
All edited images via password protected gallery
Digital images vary but average from 60-120
Professional print credit
Special rates on additional sessions or doula services along with payment plans
FILM add ons available
This is the perfect session to document your child's personality, capabilities and interests to preserve the age they are now for years to come! This is great for first year milestones and yearly portrait updates! Studio options are available with Studio Fee added for ages up to three years old. Additional children can be added for a fee if needed.
Half hour session time
10 edited images via an online gallery
Professional print credit
Special session credit when booked with other sessions
Looking to celebrate that huge milestone of turning ONE? First Birthdays can be emotional as well as very busy for parents. Let me do all the work- just sit tight and enjoy your little one- afterall this session is for you too! This fun session includes portraits in special outfits, all the fun of eating birthday cake and splashing in a bubble bath afterwards! The session does include basic props and professional set up according to your theme to ensure all props are photogenic and safe. All you need is an outfit, cake and to prepare for some fun! Studio fees are included in this price, please let me know if you prefer an outdoor session at a special price.
One hour of studio session time
Props included
Special rate for specific themes, please inquire
Referral to local bakers with the option of cake delivery
20 edited images via an online gallery
Professional print credit
Special session credit when booked with other sessions
Each year your family dynamic changes just a little which is why family portraits are so special. I aim to make family photos fun with activities and games that will highlight your family bond and bring out the real smiles. This is for immediate family and is typically done outdoors at sunset but can also be done indoors or at sunrise. Goals include multiple family poses in a lifestyle approach, traditional family portraits, individual children, siblings and the couple!
One hour session time
20 edited images via an online gallery
Professional print credit
Special session credit when booked with other sessions
Family mini sessions are available seasonally only, please inquire for dates.
This is my personal favorite session to look back on with my own little ones! This session is done 1-2 days after baby arrives before leaving the hospital. In this session our goal is to get all those super new features, very first bonding moments and often times some of the first few sibling glances. This is a great alternative to a birth session as well as an amazing addition to a maternity or newborn session.
Up to 90 minute session time
25+ fully edited images via online gallery
Professinal print credit
Special session credit when booked with other sessions
What you see listed are the most popular sessions, however I do offer ALL sessions to celebrate life's most memorable moments! Please inquire for session details from the list below or for any other event you would love to have documented.
Senior Session
Military Homecomings
Engagement Session
Wedding Photography
Destination Elopements
Adoption Stories
NICU Stories
Magic Hour Foundation
Branding Sessions
Local Events/Nonprofits
Continuous, personal and unbiased support during your pregnancy, delivery and postpartum stages. A doula serves as a source of birth knowledge, guidance and support both physically and emotionally for the birthing family.
Free Consulation
Prenatal visits including birth plan building
On call for your delivery
Unlimited support via phone, text, email during the pregnancy and postpartum
Postpartum visit
Special Rates for professional birth photography